Two great Ficketts in one week? Not far from each other either! This property, located at 3122 Nichols Canyon Rd. in Nichols Canyon, is the 2nd offering in the past few days built in the same neighborhood in the same year by the same guy... MY fellow Trojan, Edward Fickett. The man designed over 60,000 homes, so I guess it's understandable.
Nevertheless, it is a spectacular home that has been tastefully updated and renovated, yet it seems to maintain Eddie's original intention.
The 2,510 SF house is perched on a respectable 8,400 SF lot with 4 bedrooms & 3.5 bathrooms.
There seem to be so many walls of glass that I think you are going to have to invest in some freestanding art. There is nowhere to hang your Calder!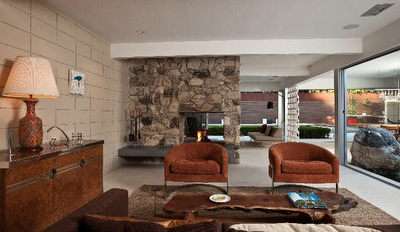 Per the listing: "The open living plan revolves around a dramatic glass atrium that anchors the center of the house and provides incredible light."
"Floor-to-ceiling sliders open the entire rear of the house to the pool & decks."
This is a great house for realizing your California dream. Fickett masterfully arranges space, both indoor and out, for relaxation among simplicity.... But, you can put your racket away. This one doesn't have a cantilevered tennis court either!
Offered by Geoff Clark of Deasy Penner & Partners
The property is listed for $1,895,000
If you want to see it, shoot me an email or give me a call at: (310) 991-3808